Our world is changing at a pace that is both good and challenging. Quality learning necessitates a safe, friendly environment, qualified and motivated teachers, and instruction in languages students can understand.
Wings to learn Academy, a project of "Luis De La Calle Foundation" and "Wings To Learn – Empowering children" grew from the realization that in order to inspire and support people with a quality education where actions speak louder than words. We are an institution driven by progressive ideas, bold actions, and a strong foundation of support.
Wings to learn Academy was founded by Dr. Luis De La Calle and Luis Roberto Coto Hernández, to share a vision.
Wings to learn Academy has been registered in the USA as a non-profit organization.
At the Wings to learn Academy we understand that you are the heart and soul of the future. With that our goal is to nurture your heart and soul by helping you grow with human and spiritual values, social-emotional intelligence and creativity.
Curious to find out more about us and how you can get involved? Browse our website and get in touch with us today.
OUR MISSION
Empowering Individuals.
At Wings to learn Academy, our mission is to provide an educational platform where every person can easily realize their potential and achieve their goals.
OUR VISION
Our vision is to provide learners with a nurturing environment that is essential to their overall development. Today's youth are tomorrow's leaders, and through personalized attention and guidance we are essentially providing them with all the resources they need to thrive as leaders in years to come.
Tools for transforming minds
Turning Interest into Action
We want to be a catalyst for positive change, and since our beginnings, we've been driven by the same ideas we initially founded our Social Welfare Organization: support, empowerment, and progress. Our educational programmes aim to positively impact transversal learning with maths and languages; social-emotional intelligence and creativity, as well as fine and gross motor, cognitive development and critical thinking,
Learn more about our mission, our vision, and how we go about making the changes we want to see.
About the co-founder and Rector
Dr. De La Calle uses music as a tool to transform people's consciousness so that they can realize their true identities. His unique contributions to children's education has been used by the United Nations to promote the achievement of the 17 Sustainable Development goals as per the 2030 Agenda for Sustainable Development in areas of critical importance for humanity and the planet.
His innovative approach to music education added invaluable knowledge to the area of fundamental skills development in children, with a specific focus on the age group of 4 and 8 years old. Dr. De La Calle's research revealed that the joyful experience of music education positively impacts transversal learning with maths and languages; social-emotional intelligence and creativity.
Dr. De La Calle's musical background traverses many cultures, traditions and continents. Drawing on this experience, his teachings are based on the foundational principle that life is an art to live and a work of art is the expression of our personality as a whole, of our sensibility and ability. He has demonstrated that teaching music can be used as an effective tool in education to develop the child's character (human and spiritual values, social-emotional intelligence and creativity).
Through his work with children, he was inspired to create a space that can facilitate the holistic education and nurturing of children and empower children on their journey on self-discovery and personal transformation.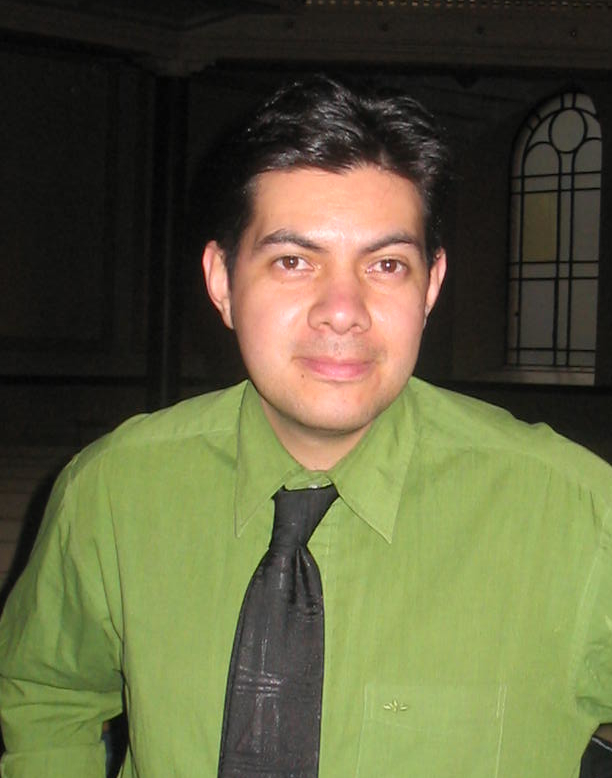 Luis Roberto Coto Hernández
Co-founder and Web Manager